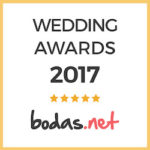 We know that the differentiation is found in the small details, therefore, we offer you a series of gastronomic buffets and an exclusive ham-to-knife cutting service, which will become a unique experience.
We have an excellent professional team, trained under our supervision and business philosophy. We advise you on the type of ham, units and weight, according to the characteristics of the event. Because so important is a good ham, as the professional who can treat and present it. The star product that can not miss that day. We also have the option to present it with our new vintage cart.
We also offer 3 different types of cheese buffet, where the quality of the product, the selection and the impeccable staging are the key points that distinguish our events.